Complaints league tables: Bank of Scotland sees most mortgage cases; Amigo impacted by CMCs
The Financial Ombudsman Service's half-yearly report on complaints has again revealed a league table of lenders with most consumer credit cases, with guarantor loan grievances replacing PPI as the number one issue.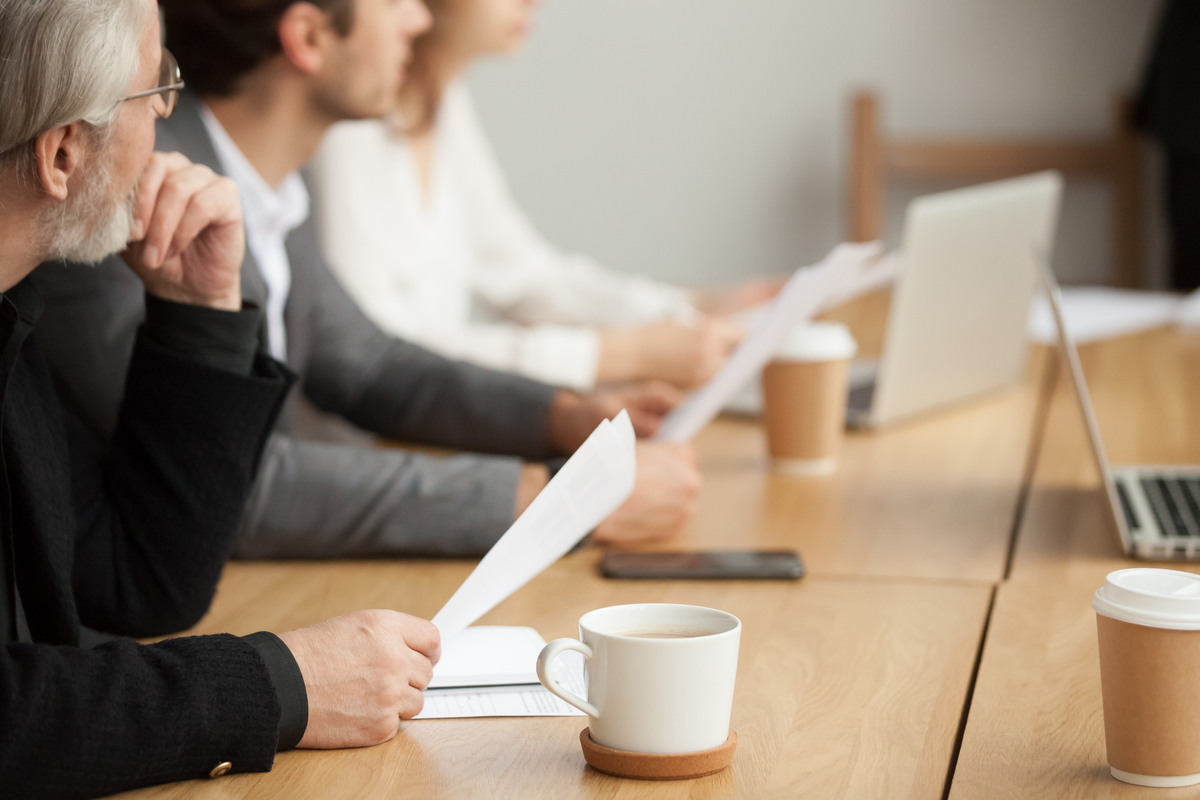 For the first time in over a decade, PPI was not the most complained about product, as guarantor loans took the top spot in a trend fuelled by claims management companies during the second half of 2020.
Cases about home credit notably increased too. The ombudsman received over 6,000 complaints about home credit, compared to 430 in the same period the year before. According to the ombudsman, almost all of these grievances were about unaffordable lending. Home credit also had the highest uphold rates – at 84%.
The statistics here show league tables for two elements - cases about banking and credit, along with those  relating to mortgages and home finance.
Banking and credit cases, H2, 2020
Amigo Loans topped the tables for banking and credit, with 12,854 new cases filed against the guarantor lender to the ombudsman, followed by Provident, which was subject to 10,387 complaints.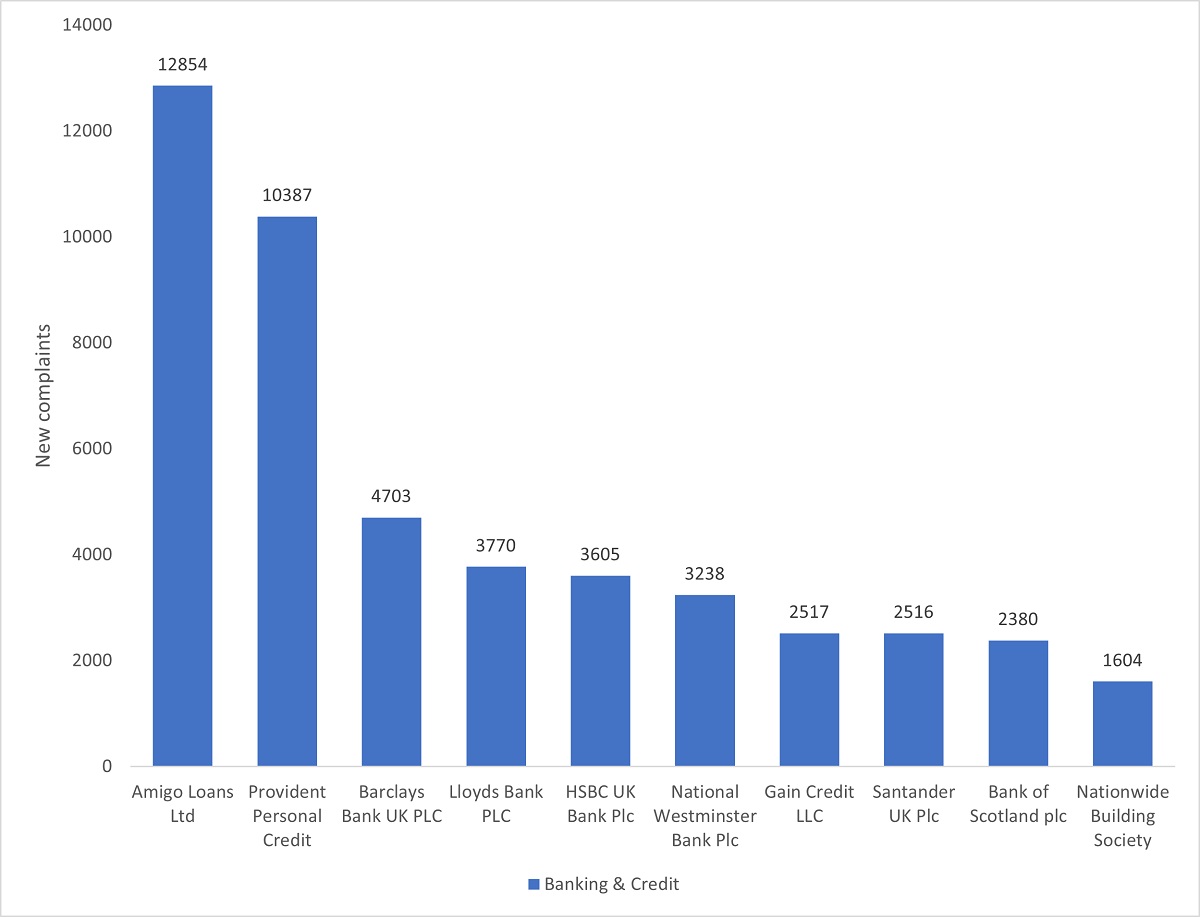 Mortgages and home finance cases, H2, 2020
Bank of Scotland had the most complaints regarding mortgages and home finance, with 839 complaints taken to the ombudsman. This was followed by Santander UK, with 569, and Barclays Bank UK with 475.
NRAM, which has since sold off the last of the Northern Rock and Bradford & Bingley mortgages under public ownership, had the lowest cases among the firms in the top 10.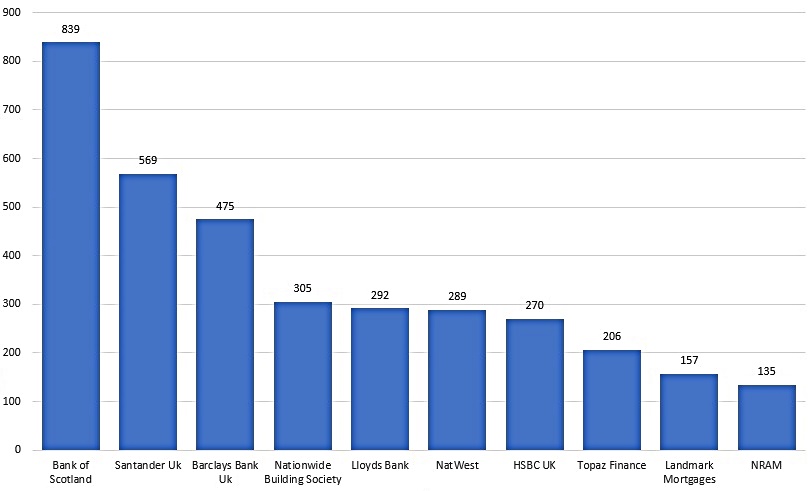 Overall complaints
In the quarterly results, for the period between October and December last year, the FOS received 72,498 new complaints in total – five percent more than the previous three months.