The TRI Conference, which also has Moon Beever and Howard Kennedy on board as legal partners and Gordon Brothers as sponsors, will again present high-profile restructuring and turnaround case studies from the past year and for 2020, during restrictions, the format has been reinvented.
On December 9, the event will be held as a digital broadcast with TV production values at our London studio. Delegates will still have the chance to network and interact with fellow attendees and speakers, using a digital networking tool Brella, and pose questions to panellists during Q&As using the Slido tool.
The agenda itself will feature detailed examples of how chains such as Carluccio's have been rescued in the most severe conditions the profession has ever seen.
In a year where the industry has also seen some of the most significant legislative and regulatory changes for decades, discussions throughout the day will encompass effects of the Corporate Insolvency and Governance Act, HMRC's preferential creditor status in insolvencies, and the new mandatory requirement for independent scrutiny of pre-pack sales, where connected parties are involved.
More speakers will be announced soon, but Credit Strategy can already reveal initial highlights:
Phil Reynolds, partner at FRP Advisory, along with FRP's chief executive Geoff Rowley, will take the audience through the evolution of restructuring through Covid-19, taking in Carluccio's and Debenhams.
Stephen Baister, the former chief bankruptcy registrar of the high court and Mena Halton, head of legal at Manolete Partners, will present on directors' duties in the context of tax avoidance. They will consider how best to approach claims in practice, the pitfalls, the interaction with the loan charge and achieving tri-partite settlements with HMRC.
Moon Beever will share insights on anti-fraud in a Covid and post-Covid environment.
After his presentation on the Madoff case in 2019, Dominic Offord, partner and head of commercial dispute resolution at Howard Kennedy, will lead a presentation and Q&A on private prosecutions.
The agenda will also feature a panel on whether new pre-pack rules will create the transparency policymakers are hoping for, while Gordon Brothers will be speaking on restructuring in the retail sector.
More details on the event can be found on the TRI Conference website.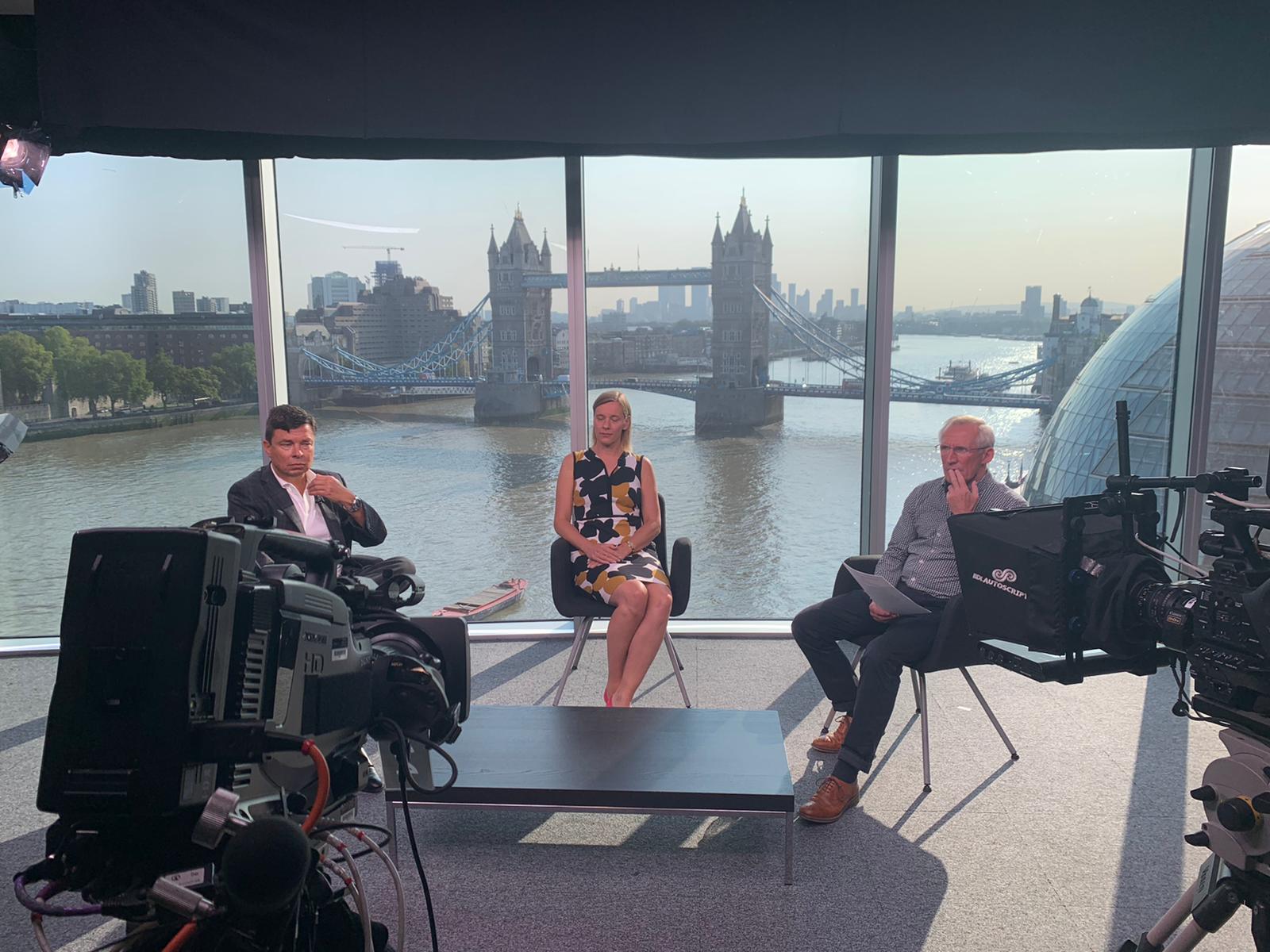 A recording session for one of Credit Strategy's new digital conferences, at our London TV studio
The TRI Awards
As government policy has rendered large gatherings like our awards ceremonies impossible, this year, the TRI Awards, sponsored by Capa, will also be held as a digital broadcast, with the winners announced from our London TV studio.
Those who have already booked for the TRI Awards will be given a company licence for anyone in their company, with no restrictions on numbers, to view the awards presentation.
In a difficult year where staff may have felt isolated from their own organisation and the wider industry, this licence to watch the awards presentation should enable broader inclusivity of the awards programme.
It will also help to ensure finalists and winners can be recognised for outstanding achievement across a much larger (live) audience, including an unlimited number of their colleagues - such as those at board level at their own employer. More details on the awards can be found on the TRI Awards website.