Wed Dec 9, 2020

09:00 - 17:00
Hilton London Bankside
Turnaround, Restructuring and Insolvency Conference 2020
---
Bringing together turnaround, restructuring and Insolvency (TRI) specialists with funds, M&A advisers, corporates and lenders.
Returning for its fourth year, the Turnaround, Restructuring and Insolvency (TRI) Conference brings together turnaround specialists with private equity funds, M&A advisors, insolvency practitioners, lawyers and lenders to learn from practical business rescue case studies.

The event will showcase successful turnaround, restructuring and insolvency case studies, to examine the precise, practical factors that made them a success. It's a fantastic opportunity for those seeking to understand the inner workings of rescuing renowned businesses.
The TRI Conference aids professionals looking to make vital connections within the world of funding, deal advisory, the legal profession, or the wider corporate rescue world, to make a turnaround happen. They also gain specific insights from those at the top of their game in the TRI space.
Further information regarding the 2020 conference will be released in the coming months.
---
Who attends?
Insolvency practitioners

Restructuring professionals

Lawyers

Turnaround professionals

Funds

Asset valuers

Restructuring/business support professionals within banks

Private debt funds

RPBs

ABLs

Litigation funders
By attending this conference you can receive up to 7 CPD points
---
Audience
Credit Strategy's Turnaround, Restructuring and Insolvency Conference brings together investors, turnaround practitioners, financiers and IPs to discuss the opportunities, partnerships and issues the industry will face.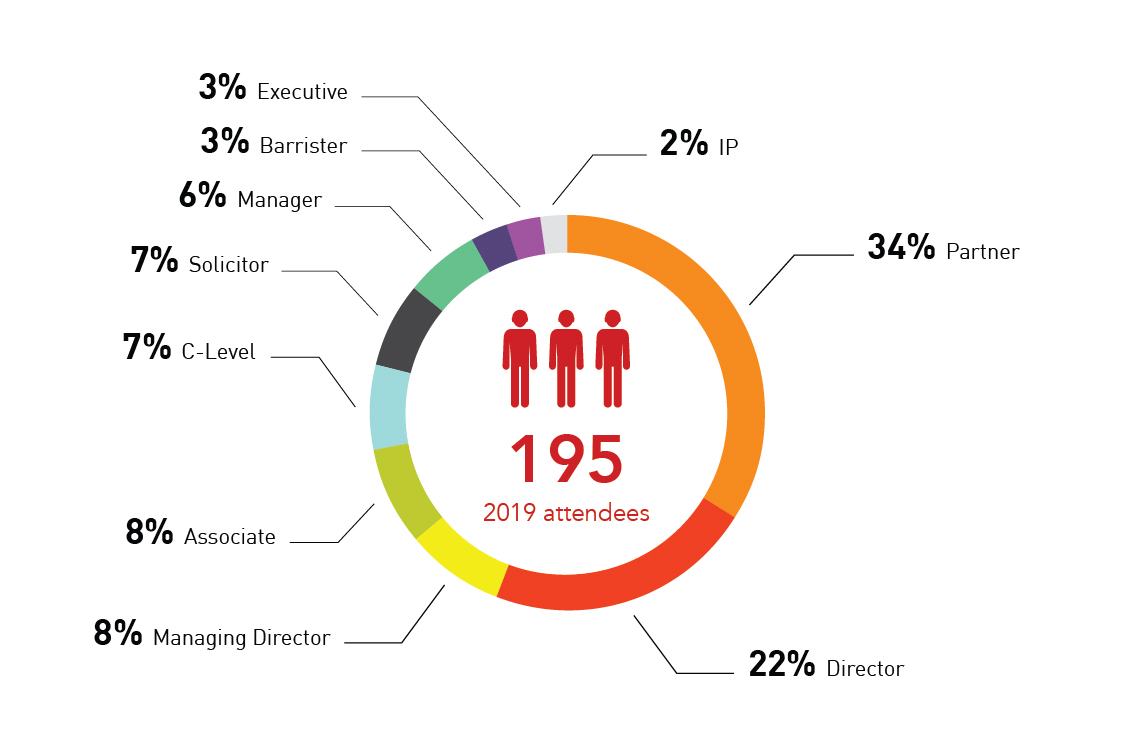 With the help of Brella software, you can gain access to see who is attending the conference and arrange 1-2-1 meetings at the event. Access the attendee list from your phone and keep up to date with what's happening on the day.
---
Previous attendees include
---
'The TRI Conference is one of the most insightful turnaround, restructuring and insolvency events, with industry heavyweights from both across Europe and the US. The conference offers strong learning and networking opportunities and is one I'd recommend to anyone in the industry, representing good value.'

Sheldon Miller, Business development director, John Pye
A wide range of investors, turnaround practitioners and corporate lenders will be in attendance to share their knowledge across a highly engaged audience. There's no better place to have your brand promoted.
To discuss your sponsorship requirements, call the business development team today on 020 7940 4835, complete the request form and a member of the team will be in touch within 24 hours or browse all sponsor options here.
---
Agenda at a glance 2019
---
By attending this conference you can receive up to 7 CPD points
08:30| Registration
09:15| Chairman's conference opening
09:30| Current Economic Climate in Europe
09:50| European Economic Climate: Industry discussion
10:30| Break
10:50| Case Study: Madoff
11:20| Risk and reward: The opportunities and challenges of Insolvency Litigation
12:00| Lunch
13:30| Panel: Crown Preference
14:10| Lender relationships with the insolvency market
14:55| Afternoon Break
15:10| Past, present and future of appraisals…
15:50| Panel: The future of retail and the high street
16:30| Conference close
The TRI Awards will follow at 6.30pm.
Address:
Hilton London Bankside
2-8 Great Suffolk St, London SE1 0UG
Recognising success in turnaround, corporate restructuring and insolvency
---
---
Passes
Standard Pass
Premium Member* - Pass
---
1 May -

31 May

1 Jun -

30 Jun

1 Jul -

31 Jul

1 Aug -

31 Aug

1 Sep -

30 Sep

1 Oct -

31 Oct

1 Nov -

3 Dec

£450

£500

£550

£600

£650

£700

£750

£337.50

£375

£412.50

£450

£487.50

£525

£562.50
All prices are exclusive of VAT.
If you have any questions, please contact us by email directly by phone at 020 7940 4840.
*Premium members are entitled to a 25% discount on all conference passes. To learn more please click here