Credit Manager - CWC
---
Job Description
Credit Manager
£45,000 - £50,000 + excellent benefits
London

A leading and ambitious property company in London is currently looking for a highly experienced Credit Manager to lead its credit function. You will be a proactive candidate, with clear vision of where you want the function to be and how you are going to achieve that. You will have strong IT skills, be able to improve efficiencies and offer enhanced software solutions for the department. This is a hands-on role reporting into the Finance Manager, with other duties including:

- Ensure targets are met and bad debts are minimised
- Management and development of the credit control team
- Production of accurate and relevant arrears and KPI reports to senior management
- Monthly bad debt provisioning
- Monthly meetings with Asset Managers to discuss arrears
- Represent and promote the credit control function both internally and externally
- Encourage best practice within the team
- Reporting of tenants with large credits and debts
- Instruct solicitors and monitor progress on debt recovery

Skills/Experience required:

- Experience of working within the commercial property industry is essential
- Knowledge of Landlord and Tenant laws in relation to credit management
- Ability to management and develop a team
- Strong IT skills
- Excellent communication skills
- Highly self motivated and able to work on own initiative
- Strong analytical skills


If you are interested in this vacancy please contact CWC Recruitment Ltd.
CWC is a specialist recruitment consultancy dedicated to recruiting credit professionals. We have over 35 years of credit control and credit management recruitment experience. We are true experts within our field.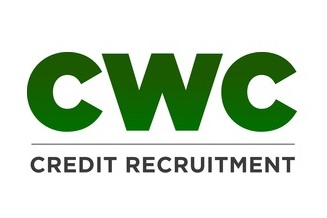 Sector
Collections, Recoveries, and Debt Sale
Job Type
Perm
Recruiter
CWC Credit Recruitment
Job ID
717