Mortgage Conference 2017
Mon Oct 30, 2017
09:30 - 16:40
Hilton Bankside, London

Join one of the biggest gatherings of brokers and lenders at the Mortgage Conference, sponsored by MortgageGym, to gauge what lenders are offering, understand the current sales and distribution dynamic and identify the most effective routes to market; all of whom are working to close the gap between credit risk and intermediary lending.
We have over 20 SPEAKERS already confirmed – including lenders, brokers and regulators:
BSA • Chestertons • Coreco • Family Building Society • FCA • FLA • Habito • HSBC • Investec • John Charcol • Landbay • Leeds Building Society • Legal and General • London and Country • Metro Bank • National Landlords Association • Nationwide Building Society • Precise Mortgages • The West Brom • Which? Mortgage Solutions

What will you learn?
You will be able to understand how your industry colleagues and competitors are overcoming the common challenges. We will be exploring:
How macro changes are changing credit risk
Adapting to change in the broker market
Credit assessment built for everyone
Panel: Buy to let
Alternative data and how we harness it

Combining digital tools with knowledgeable advisors
Case study: Metro Bank
The growth of niche mortgage solutions
How to evolve the market
Case study: Putting intermediary at the heart of HSBC
Who's attending?
Join the industry's key stakeholder groups, including the vast majority of the UK's MAJOR LENDERS, BROKERS, INSURERS, CONVEYANCERS AND REGULATORS.
Alongside the huge networking options and the welcome address and session by John Ingram of MortgageGym, the conferences headline sponsors, our keynote sessions will provide industry insight from decision makers such as Paul Broadhead of The BSA, L&G's Jeremy Duncombe, Chris Pearson of HSBC and David Hollingworth of London and Country alongside an FCA Keynote Address.
Organisations already attending include:
•HSBC•ROYAL BANK OF SCOTLAND•LEEDS BUILDING SOCIETY•LEGAL & GENERAL•YORKSHIRE BUILDING SOCIETY•THE FCA•SANTANDER•VIDA HOME LOANS•NATIONWIDE•NOTTINGHAM BUILDING SOCIETY•JOHN CHARCOL•LONDON & COUNTRY •VIDA HOME LOANS•THE WEST BROM•INVESTEC•PRECISE MORTGAGES•SAFFRON BUILDING SOCIETY•METRO BANK•CORECO•IPSWICH BUILDING SOCIETY•LANDBAY•THE FAMILY BUILDING SOCIETY•FOUNDATION HOME LOANS•
Agenda
Agenda at a glance
This is the agenda at a glance. For a full breakdown on the individual sessions including the complete speaker list please download the full agenda.
10:00

Chairman's opening

---

10:10

Overview of the market

BSA

10:40

FCA address

11:10

Networking and exhibition break

11:25

Overview of the broker market

London and Country

Legal and General Mortgage Club

Investec

| | |
| --- | --- |
| Risk stream | Product and distribution stream |

11:55

How macro changes are changing credit risk

Former Nationwide

Chestertons

Adapting to change in the broker market

John Charcol

Correco

Leeds Building Society

Habito

12:25

Lunch

13:40

Panel: Credit assessment built For everyone

The West Brom

Panel: Buy to let

LandBay

Precise Mortgages

NLA

14:10




Alternative data and how we harness it

Sponsorship opportunity

Combining digital tools with knowledgeable advisors

Sponsorship opportunity

14:40

Case study: Metro Bank

Metro Bank PLC

The growth of niche mortgage solutions

Family Building Society

FLA

Which? Specialist Mortgages

15:10

Networking and exhibition break

15:25

How to evolve the market

Sponsorship opportunity

15:55

Case study: Putting intermediary at the heart of HSBC

HSBC

16:25

Closing remarks

16:40

Conference close
Sponsor
The Mortgage Conference offers an unparalleled opportunity for sponsors to feature their brands across the event.
It's time to get involved. Guarantee you get the best out of this by contacting our team on 020 7940 4835 or via email.
Sponsors
Event sponsor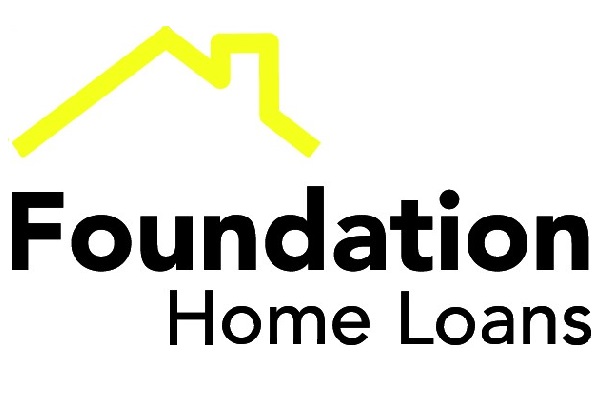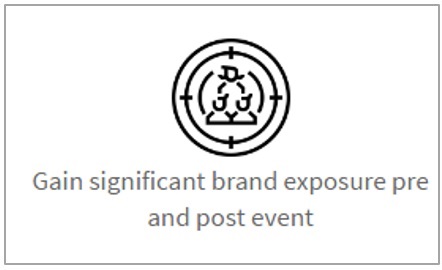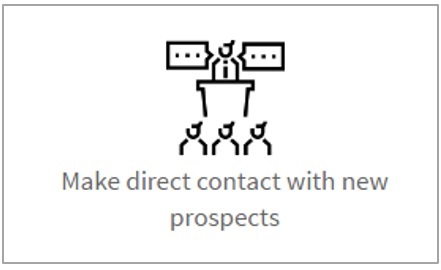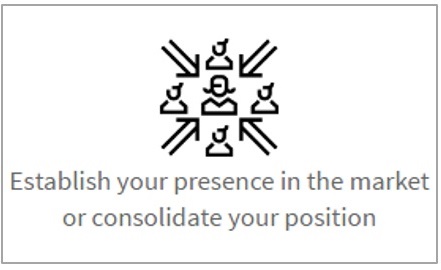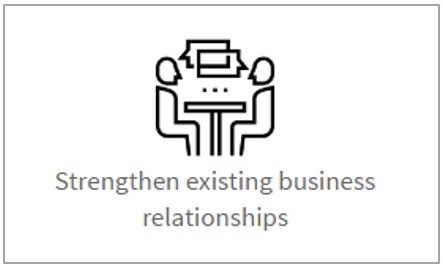 News
Acting as a key part of the build up to this brand new event, our newsletter offers Credit Strategy's perspective on current developments driving the mortgage market, a chance to get to know our speakers and just the sort content we think you'd like to hear.
If you'd like to recieve our bi-weekly newsletter dedicated in bring you high level, mortgage focused content, click on the button below.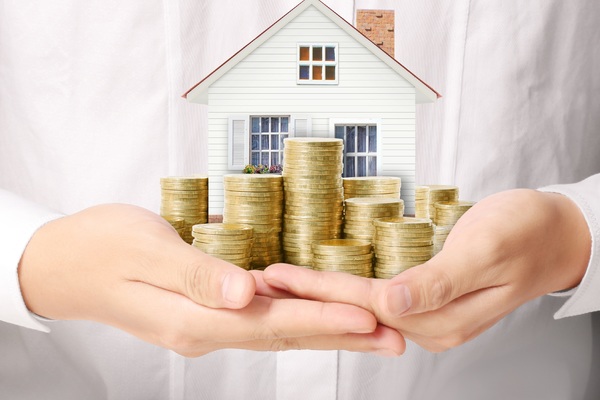 Lloyds to pay £280m redress to customers in mortgage arrear
Lloyds Banking Group is setting up a redress scheme that will see £283m paid out to 590,000 customers charged fees, including litigation fees, when falling into mortgage arrears.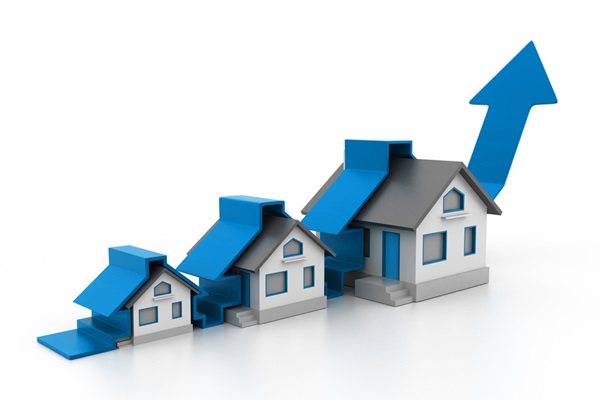 House prices continue to rise, but growth slowing
Despite average UK house prices rising to £219,000 in July, price growth has hit its slowest rate in over four years, according to the latest figures from Halifax.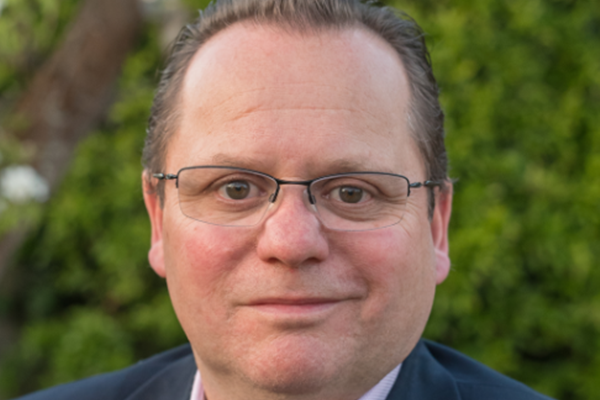 Get to know… Jeremy Moll
This week we're getting to know MortgageGym's Chief Commercial Officer; Jeremy Moll. Let's get right on and hear what he had to say.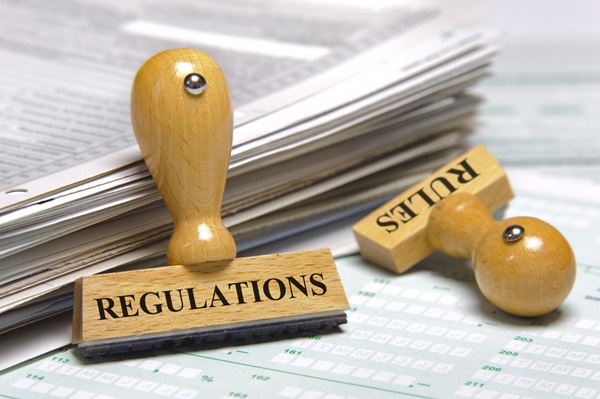 Senior managers regime, coming to your firm and our conference
On the morning of the FCA revealing how it's going to apply its senior managers regime (SMR) to all FCA regulated firms (yes that means you) we'd like to announce we're adding a session on SMR to the agenda.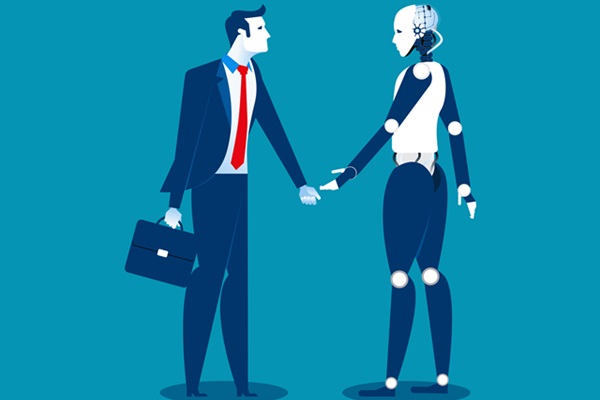 Robo-advice - The future of mortgages?
Robo-advice is a term that has become ubiquitous in conversations about the mortgage market in 2017. It was prevalent last year after new entrants to the intermediary market offering robo-advice precipitated debates around how far its influence would stretch – and the extent of its threat to the incumbent broker market.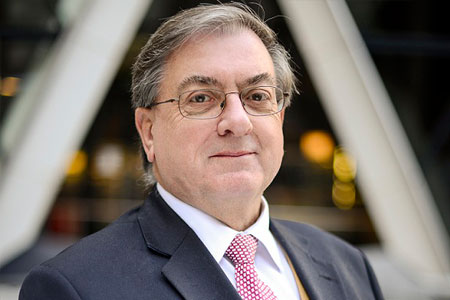 Get to know… Ray Boulger
This week we're getting to know 'mortgage guru' Ray Boulger, a man who I'm sure needs no introduction. Also, a man who needs no invitation to talk about the mortgage market, as I'm sure you'll be able to tell by the length of this week's '60 second interview'. Let's get straight to it.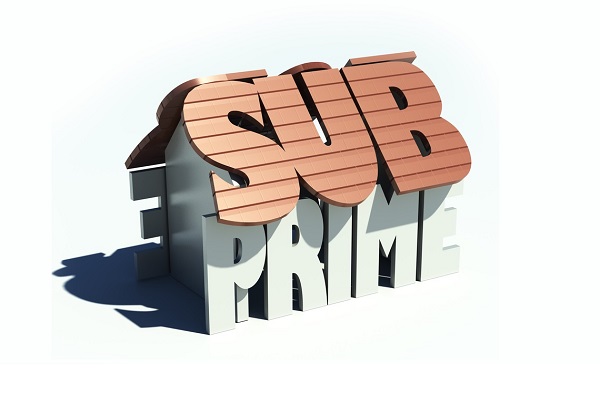 Are we witnessing the return of sub-prime?
Following the financial crisis in 2007-08 the sub-prime end of the market had all but died. Now lenders are slowly but surely returning to the market, seeing a gap and demographics to which they can offer more support.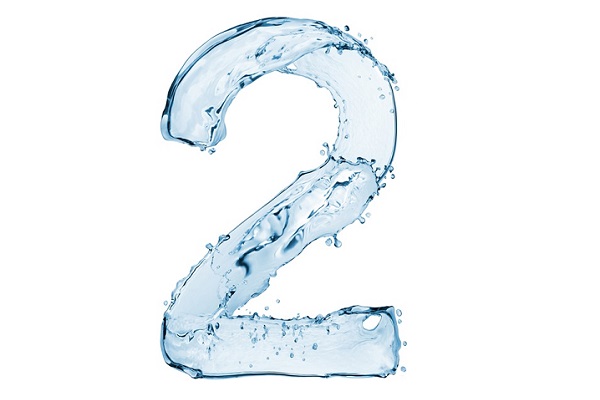 The conference has two streams, so now the price looks even more reasonable
As well as an address from the FCA and high level panels examining where the market is right now and what the next twelve months will hold for your business - the conference will go on to focus on two key themes, across two streams which delegates will have the flexibility to move between throughout the day.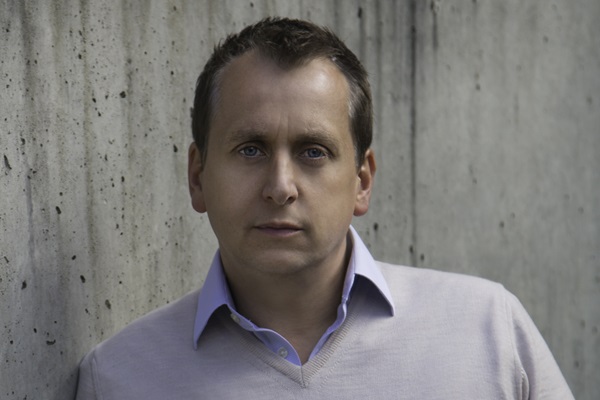 Get to know…John Ingram
John, previously founded Burlington Group a multi-award winning national business and respected pioneer in the financial services collections sector. Upon selling the business to Marston John co-founded MortgageGym with a vision to radically redefine the consumer experience of the mortgage application process by fusing new technology with regulatory change and embracing compliance. You can find out more about his company and our headline sponsor here MortgageGym. Here are John's questions.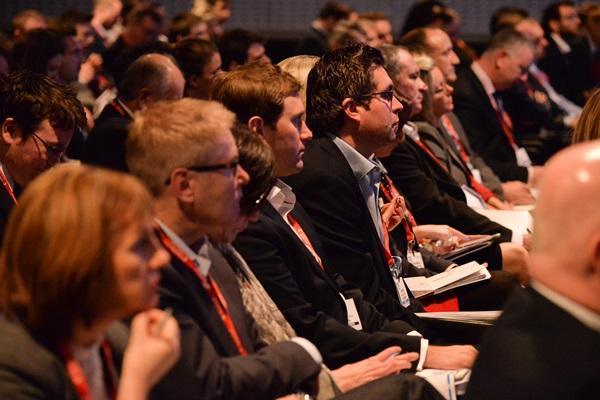 How the Mortgage Conference will clarify industry concerns
Stay up to date on the developments in the mortgage industry and what you'll gain form the Mortgage Conference, directly from the man who put the event together.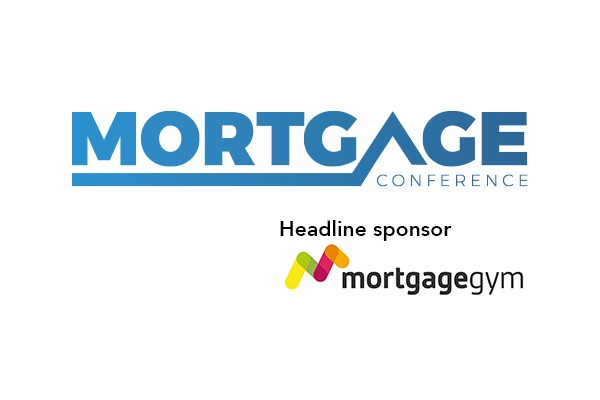 MortgageGym announced as headline sponsor
MortgageGym will discuss how it promises to revolutionise the mortgage market and transform the way brokers work through a digital marketplace combining robo-and live-broker advice.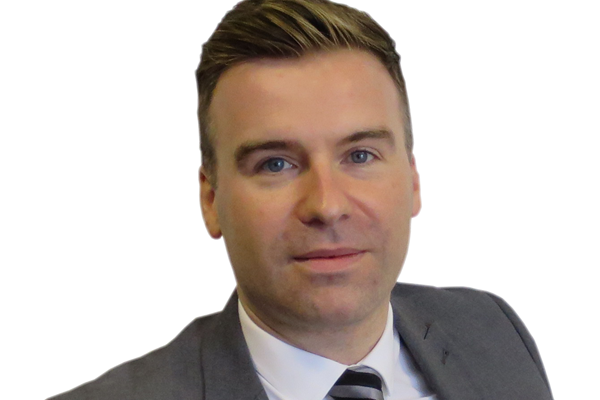 Get to know...Jamie Pritchard
Every two weeks, as part of this newsletter, we will be allowing you to get to know one of our speakers, giving you a chance to get to know the people currently shaping the industry. This week it's the turn of Precise Mortgage's Head of Sales, Jamie Pritchard.
Book
Want to know more about the conference, the agenda, or wish to book? Simply give us a call.
020 7940 4835
Or, click the book now button below and a member of the booking team will be in touch within 24 hours.
---
Prices and deadlines
Charity / non-profit rates are available, find out details for these rates by calling 020 7940 4835.
Week
Lender / Broker rate

Standard rate

Base

£500

£800

20

£510

£810

WC 12 June

19

£520

£820

WC 19 June

18

£530

£830

WC 26 June

17

£540

£840

WC 3 July

16

£550

£850

WC 10 July

---

Price increases by £20pw

---

15

£570

£870

WC 17 July

14

£590

£890

WC 24 July

13

£610

£910

WC 31 July

12

£630

£930

WC 7 August

11
£650
£950
WC 14 August
10
£670
£970
WC 21 August
9
£690
£990
WC 28 August
8
£710
£1,010
WC 4 September
7
£730
£1,030
WC 11 September
6
£750
£1,050
WC 18 September

---

Price increases by £50pw

---

5
£800
£1,100
WC 25 September
4
£850
£1,150
WC 2 October
3
£900
£1,200
WC 9 October
2
£950
£1,250
WC 16 October
1
£1,000
£1,300
WC 23 October
---
Contact us
---
Directions and location
Underground stations:
Southwark (Jubilee Line) – 5 minutes
Blackfriars (District and Circle) – 6 minutes
Waterloo (Northern, Jubilee, Waterloo and City lines) – 10 minutes
London Bridge (Northern and Jubilee) – 10 minutes
Overground stations:
Waterloo East (via Southwark Tube Station entrance) - 5 minutes
Blackfriars (direct connections to Gatwick Airport) - 6 minutes
London Bridge - 10 minutes
Heathrow airport
Distance from hotel: 18 miles
Drive time: 38 minutes
Distance from hotel: 50 miles
City airport
Distance from hotel: 7.8 miles
---